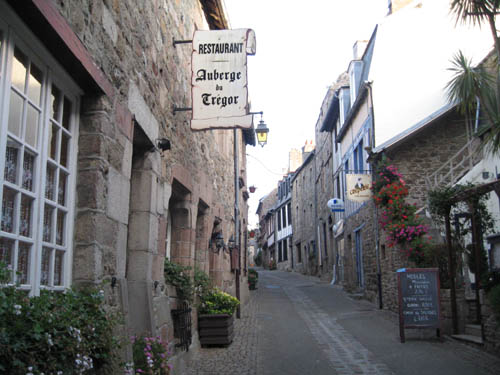 Tréguier
TREGUIER
Treguier is a very nice town, with medieval monuments and streets, with about 2850 inhabitants (in 2006).
History
Tréguier, which dates from the 6th century, grew up round a monastery founded by Saint Tudwal (died c. 564). In the 9th century it became the seat of a bishopric, suppressed on July 12, 1790 (November 14, 1789)
The cathedral, remarkable in having three towers over the transept, one of which is surmounted by a fine spire, dates from the 14th and 15th centuries. It contains the sumptuous modern mausoleum of Ivo of Kermartin, a canon of the cathedral, the building of which was largely due to him. To the south of the church there is a cloister (1468) with graceful arcades.